I'm just learning about Unity in the Community and I am IMPRESSED! I met the Hooke's last weekend and met Bruce Rodwell this Morning at a Rotary meeting. What a blessing this organization is. Now a days it's all about helping those less fortunate and in need. Thank you Jesus for putting these people in my Life.

Pam Bell

Everyday Blessings, Inc.

WOW, WOW, WOW I am still in shock at the amount of money raised on the raffle. There is so many people in our area now that needs help from Lost jobs as well as sickness and any number of things. We want be able to help all of them but we will be able to do our share. God is good.

Joyce Jordan Hooke

You guys are amazing and it's amazing what all of you do for the community! Great job and God bless all of you!

Lisa Bowe

"Supporting your Community is very Fulfilling" Try it!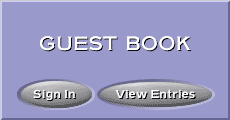 Unity in the Community

P.O. Box 524

Plant City, Florida 33564

Phone: 813-453-7134

Email: Unityinplantcity@Aol.com

Website: www.unityinplantcity.org

Our Company Mission

"Providing for those in need in the Plant City area in as many ways possible"

Our Belief

STANDING UP TO GIVE BACK

Contact 

Unity in the Community